The support you need. When you need it.
This is where you can find resources and tools you need to help support customers. From here you can log into our business portals or find a wide range of policy documents and proposal forms.
Resources created just for you
Below you can find insights and tools to help you with your SME customers.
2022 Vero SME
Insurance Index
The first issue of the 2022 Vero SME Insurance Index shares insights on growth opportunities for brokers and advisers.
Working together and sharing expertise.
Vero Risk Profiler
Access statistics, information and tools to help your customers reduce risk in their business.
Included
Industry specific
Included
Claims statistics
Looking for an insurance company that will be there during the moments that matter?
Vero has a strong reputation during claims time, backed by research from our brokers and customers. From rapid claims processing to going above and beyond during disasters, you can count on us.
AMPGO - Maxi/Flexi Products
Maxi/Flexi products enable you to provide personalised service to your clients.
AMP Digital - Everyday Products
New to AMP. Everyday Products are only available online.
AMP Multi-Policy Discount Terms
Find out more
Vero now manages your home and land claims on behalf of EQC. This means we can provide you with a seamless process for all your natural disaster claims whether they're covered under the EQC Act or under your Vero policies.
EQCover provides cover of up to $150,000 (+ GST) for a residential building. If the damage to your home goes over this amount, your Vero Residential Home insurance will cover damage above the EQCover limit up to the amount you are insured for.
EQCover also provides cover for:
land damage due to natural disasters to land under or within 8 metres of your home
land under your main accessway that is not more than 60 metres from your home.
To find out more on land cover visit the EQC website for more information.
---
Talk to your Vero Business Development Manager.
Let us know if your contact details have changed by emailing us.
Make sure our locator can find you in the right place.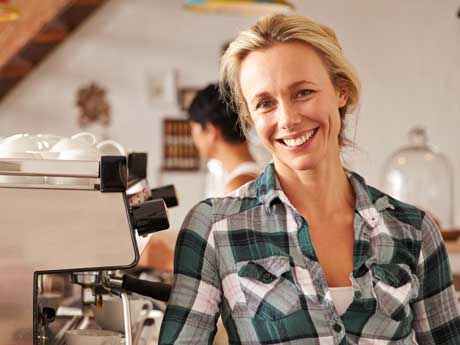 Newsroom
Vero research shows female small business owners may be missing out on advice
Research commissioned by Vero Insurance shows female small business owners and decision-makers (SMEs) are less likely to seek expert advice when it comes to insuring their business than their male counterparts.
Read the blog