Keen to grow your insurance business? Communicate your value to SME clients
By Chris Brophy
Executive Manager, Business

Claim time is the point at which the value of insurance becomes a reality for many SMEs, when the validity of their risk assessment and the suitability of their cover are put to the test.
When we spoke to 900 small-to-medium businesses for the 2021 Vero SME Insurance Index, we found that the more brokers collaborate with their SME clients and offer them ongoing support and information, the more likely the client is to have a claims outcome that meets their expectations.
The quick stats
82% of broker clients who reported a high claim outcome (over 75% of losses covered) reported having a collaborative relationship with their broker or adviser.
74% of broker clients who reported a high claim outcome were provided in-depth information and analysis on the options available to them.
Only 10% of SMEs who use a broker report being dissatisfied with their insurance claim, while 65% are satisfied. This compares with SMEs who buy insurance direct, where 21% report being dissatisfied with their claim.
Read the full 2021 Vero SME Insurance Index here.
So how can you demonstrate your expertise and grow your relationship with your SME clients?
Here are three things our findings suggest SMEs want or need from their broker:
1. Discussions about their insurance options
Our research shows a clear connection between SMEs who reported their claims outcome as high (over 75% of their loss covered) and receiving in-depth information from their broker or adviser.
Conducting a business risk assessment with your SME client at the start of the insurance process gives you the opportunity to gain a full understanding of their business and allows you to present them with the most appropriate cover options for their business.
Discussing the cover options with your client also increases their understanding of what's covered come claim time and leads to them experiencing a claims outcome that is more likely to meet their expectations.
2. Information on what to expect during the claims process
Our research found that SMEs who have a clear understanding of cover tend to have a more satisfying claims experience. Similarly, not understanding the claims process before they go through it may lower a business owner's overall satisfaction of the experience.
Whether you think this is fair or not, the expectation your client has on what their claims outcome should be and whether this expectation is met is closely linked to how they will feel about you overall.
For example, over two thirds (69%) of SMEs whose claim covered over 75% of their loss told us they were satisfied with their broker. For those SMEs who reported a lower loss coverage, only 52% said they were satisfied with their broker.
Keep this in mind when you are putting cover in place for SMEs. It's important that you support your clients to understand how their cover will work for them so that come claim time, their cover is more likely to do what they expect it to. This leads to increased claims satisfaction and overall satisfaction with you as their broker.
3. On-going communication and advice
You can add to your value by offering on-going support and advice to your clients.
Our research showed that 82% of SMEs who have a collaborative relationship with their broker or adviser reported high claims outcomes (over 75% of their loss covered by their claim) compared to only 66% of SMEs who told us they haven't had much to do with their broker or adviser in the last few years.
Keeping in touch with your SME clients and regularly reviewing their business risks and level of cover will help you build a more collaborative relationship which leads to higher SME claims satisfaction and demonstrates the value and expertise that you can offer SME clients.

Have a look at Vero's Risk Profiler tool which you can use to provide sound information around risk management to your clients. Using up-to-date, industry-specific risk data, Vero's Risk Profiler can be used to identify areas of risk and start conversations about what to insure and which policies are most relevant. Try the Vero Risk Profiler.
We've also created a library of insurance-related articles that can be shared with your clients to help them understand and mitigate risk. From tips for insuring a growing business, to practical safety advice for a variety of scenarios, there is plenty to share. Check them out via the Vero Voice blog.
The information in this article has been compiled from various sources and is intended to be factual information only. Full details of policy terms and conditions are available from Vero Insurance New Zealand Limited or your financial adviser. For advice on product suitability, please contact your financial adviser. While we take reasonable steps to ensure that the information contained in this article is accurate and up-to-date, it is subject to change without notice. Vero Insurance New Zealand and its related companies does/do not accept any responsibility or liability in connection with your use of or reliance on this article.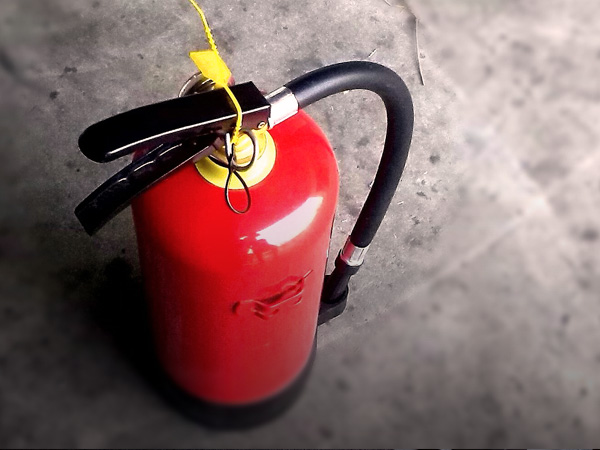 Vero Voice Blog
Businesses could do more to protect themselves against fire damage
Every year, Vero's risk management specialists visit around 3000 commercial premises to help them find ways to protect themselves against loss. One of the big opportunities we often identify is that many businesses could do more to better protect themselves against fire.
Read blog