Why using a broker leads to claim payouts that meet your expectations
By Catherine Bateman
Executive Manager, Brand & Customer Experience
Never used a broker for your business insurance needs before? Insights from our 2021 Vero SME Insurance Index suggest it's something you might like to consider.
Using a broker can lead to greater satisfaction with your claim
We spoke to more than 900 small-to-medium businesses in our most recent survey and found that using a broker can lead to a claims outcome that meets your expectations.
For example, only 10% of SMEs who use a broker report being dissatisfied with their insurance claim, while 65% are satisfied. This compares with SMEs who buy insurance direct, where 21% report being dissatisfied with their claim.
SMEs using a broker also had a higher percentage of their claimed losses paid out, with 25% saying 100% of the loss was covered compared to 18% for those who bought direct.
Read the full 2021 Vero SME Insurance Index here.
It's the service that makes all the difference
SMEs using a broker who had the highest proportion of their claims covered were also those most likely to report having in-depth information and analysis provided by their broker in the first place.
In fact, our survey showed that 74% of broker clients who reported a high claim outcome were provided in-depth information and analysis on the options available to them.
Collaboration between SMEs and their broker was also highlighted as a key contributing factor in claims satisfaction, with 82% of broker clients who reported a high claim outcome (over 75% of losses covered) saying they have a collaborative relationship with their broker or adviser.
So, if you're wanting similar results, it's worth looking for an insurance broker or adviser who will take the time to understand your business and provide sound advice about which insurance is best for your business needs.
Working with a broker on your insurance decisions and striving towards a collaborative relationship with them will enable you to be more informed and prepared come claim time.
By having a broker who takes the time to help you understand your cover and regularly reviews your business risk to ensure the cover you have in place is appropriate for your business, you're more likely to experience a claims outcome that meets your expectations.
What can a broker or adviser do for you?
They provide you with a risk assessment of your business and recommend the most appropriate insurance and coverage levels based on the assessment
They keep in touch and provide you with general information on insurance that may affect you in the future
You are given ongoing advice and support
Your broker is supportive of building a collaborative relationship with you and you feel comfortable working together with them on your insurance decisions.
Ultimately, insurance is an investment in protecting the future of your business. Adding a broker to the equation can ensure you have the information and support to make smart decisions about the insurance cover that best fits the needs of your business.
Think it's time to switch to a broker? You can find a list of brokers near you via our Vero Broker Locator.
Interested in learning more about common insurance risks in your industry? Vero has created the Vero Risk Profiler tool to help New Zealand businesses identify and mitigate risks commonly associated with their industry.
The information in this article has been compiled from various sources and is intended to be factual information only. Full details of policy terms and conditions are available from Vero Insurance New Zealand Limited or your financial adviser. For advice on product suitability, please contact your financial adviser. While we take reasonable steps to ensure that the information contained in this article is accurate and up-to-date, it is subject to change without notice. Vero Insurance New Zealand and its related companies does/do not accept any responsibility or liability in connection with your use of or reliance on this article.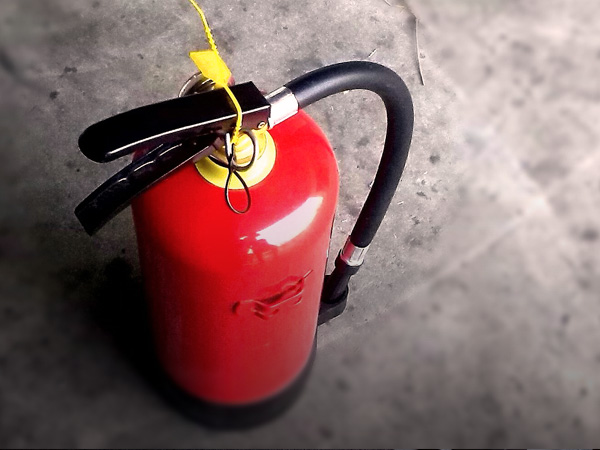 Vero Voice Blog
Businesses could do more to protect themselves against fire damage
Every year, Vero's risk management specialists visit around 3000 commercial premises to help them find ways to protect themselves against loss. One of the big opportunities we often identify is that many businesses could do more to better protect themselves against fire.
Read blog