Protecting your business from interruption
By Nick Meister
Executive Manager Business Property
One of the big concerns for many business owners is what would happen if your premises were damaged severely and you weren't able to trade for several months, or even years. What would happen to you, your business and your employees?
One way to give yourself peace of mind is to have Business Interruption insurance.
What is Business Interruption insurance?
Business Interruption cover can protect your business from the loss in net profits when you have reduced or no sales.
Although there are different types of cover, in general Business Interruption covers you if a 'physical event' (like a fire, flood or earthquake) damages your premises and you can't carry on as usual.
You might be able to claim for the profits you would normally have earned, or for operating expenses like wages that you're still incurring while your business activity is restricted. There are also options to cover:
Increased costs of doing business (like hiring new equipment or premises), while you recover or rebuild and the option to cover the costs.
The expenses you will incur paying for an accountant to calculate the extent of your loss and the period during which your business was affected by the damage.
Business interruption claims usually rely on there being a 'claimable event' – meaning something that is covered by your property insurance policy. Usually that will be physical damage, but sometimes it could 'contingent losses', like if local authorities prevent you from accessing your business due to a natural disaster.
But it's important to remember that things like computer viruses or equipment wear, tear or breakdown acts aren't usually covered.
What to do if you need to make a claim
If something does happen and your business premises are damaged, the first thing to do is make sure that you and your employees are safe. Once any immediate issues are taken care of, get in touch with your insurer or broker as soon as possible to let them know what has happened. As well as getting your claim underway, they might be able to offer assistance or advice with next steps.
Making a Business Interruption claim can be quite a complicated process.
Once you've lodged your claim, we'll appoint a loss adjustor who will assess the impact to your business, using factors like sales and profit from the same period the previous year, how long the period of interruption was, new and existing expenses and whether or not your business was growing.
These calculations can be quite technical, so many business owners prefer to appoint their own accountant to make the calculations, which are then passed on to our loss adjustor who will take a look at the figures and work out a settlement with you.
As part of your insurance, you can include cover for the cost of reimbursing your accountant for this work, so check whether your policy includes cover for advice when making a claim or not.
Because any Business interruption claim will require proof of your business earnings or increased costs, it's important to keep all your records in a secure location (and make a backup!).
Do I have the right cover?
Every business is unique, which means there is no one-size-fits-all policy.
An insurance broker or adviser can help you identify your risks, understand your requirements and then help you put a plan in place that works for you and your business.
If you want the added peace of mind of Business Interruption cover, talk to your broker to understand what kind of cover you have already and how it works. They'll be able to advise you if you're interested in adding more or making changes.
The information in this article has been compiled from various sources and is intended to be factual information only. Full details of policy terms and conditions are available from Vero Insurance New Zealand Limited or your financial adviser. For advice on product suitability, please contact your financial adviser. While we take reasonable steps to ensure that the information contained in this article is accurate and up-to-date, it is subject to change without notice. Vero Insurance New Zealand and its related companies does/do not accept any responsibility or liability in connection with your use of or reliance on this article.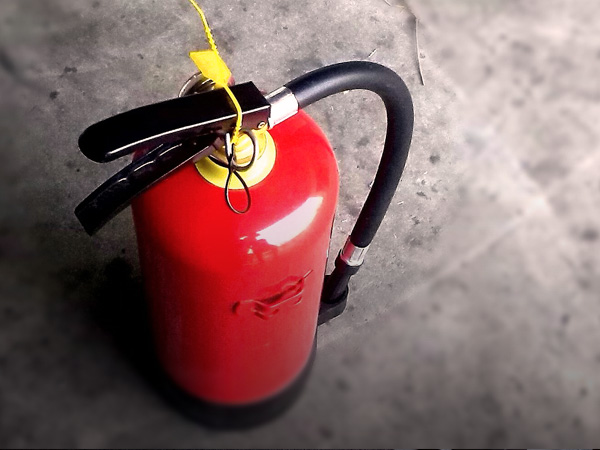 Vero Voice Blog
Businesses could do more to protect themselves against fire damage
Every year, Vero's risk management specialists visit around 3000 commercial premises to help them find ways to protect themselves against loss. One of the big opportunities we often identify is that many businesses could do more to better protect themselves against fire.
Read blog