Answering your car insurance questions
By Richard Godman
Manager Technical Underwriting, Consumer Insurance

Taking out car insurance can help you avoid large, unwanted expenses if you're in an accident or your car is stolen.
But if you've never made a claim before you may not know much about how it works. Below we've covered the three commonly asked questions about car insurance claims.
1. What's the insurance claim going to cost me?
Your excess is decided on when you take out your insurance policy and it can vary depending on the type of loss, your age and driving history.
With almost all types of insurance cover, your insurance cover responds after you've made a contribution toward the cost of the damage that you are claiming for – this contribution is what's called an "excess".
It's important you know what your policy excess(es) will be before you make a claim. You will find the excess within the policy schedule that forms part of your policy as well as in the policy wording.
There might be some instances where you won't be required to pay an excess so, understanding the terms of your policy and in what situations your excess applies is important. Talk to your insurance company or broker if you are ever unsure about the details of your policy.
2. Will my insurance premium go up if I make a claim?
Your insurance premium depends on several factors that are specific to you, such as your age, driving history and the type and value of the vehicle you drive.
Some insurers will offer a discount, or may reduce your premium, if you haven't made a claim. If you make a claim, it can affect the cost of your premium or any discounts or bonuses. But not always, especially if you can prove that the accident or damage was not your fault and the other 'at fault' driver is identified.
Insurance premium calculations can be complicated though, so if you're ever unsure about how your premiums are calculated, talk to your broker or insurer.
3. What happens to my premiums if my car is a write off?
A write-off is when the damage to your car is close to or exceeds the value of the car itself, which means your insurer has determined it's not economic to repair it.
Usually, if your car is a write off, you'll be paid an amount for the vehicle as determined under your policy, less any excesses. As part of the claim, your insurer will take over ownership of the damaged vehicle, and may also keep the leftover value of the registration.
If your car was written off during the period of insurance, your cover ceases from the date of loss and you won't be required to pay us premium from that date onward (if you're paying your premium by installments). If you have paid an annual premium in advance, you'll have the unused proportion of the annual premium refunded to you.
However, this can vary between insurers. So if you're ever unsure about how your premiums are handled after a total loss, talk to your broker or insurer.
If you're new to car insurance or to making a claim, a broker can offer you personalised advice on what policy might suit you, how your cover works and support you through any claims. If you need to find a broker, you can use Vero's Broker Locator here.
The information in this article has been compiled from various sources and is intended to be factual information only. Full details of policy terms and conditions are available from Vero Insurance New Zealand Limited or your financial adviser. For advice on product suitability, please contact your financial adviser. While we take reasonable steps to ensure that the information contained in this article is accurate and up-to-date, it is subject to change without notice. Vero Insurance New Zealand and its related companies does/do not accept any responsibility or liability in connection with your use of or reliance on this article.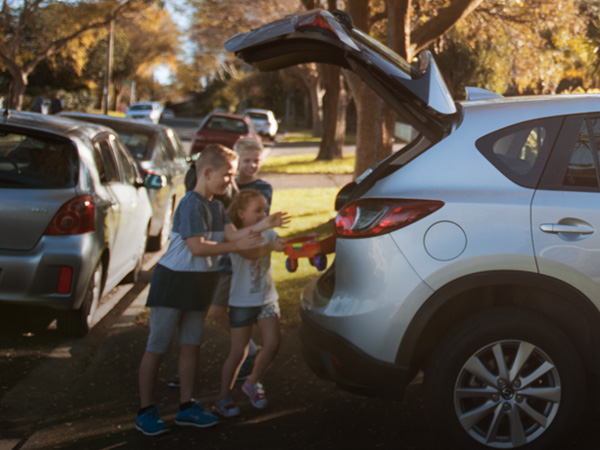 Vero Voice Blog
Is my car insurance still valid if I'm not following the conditions of my licence?
If you have a car accident while you're driving outside the terms of your licence or breaching the road rules, it's important to understand that it could have an impact on any insurance claim you need to make.
Read blog